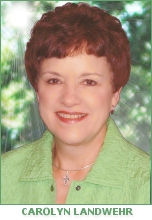 Thank you for stopping by our blog. I hope you will enjoy browsing through it and learning about our"Life's Little Care Package®—A Greeting Card and So Much More". We think there is nothing quite like it in the greeting card industry.
Life is a special gift that we all enjoy, and most meaningful are the relationships that we make as we 'journey forward everyday'. Sending a greeting card at a special moment in someone's life deepens those relationships for a lasting bond.
Helping you express 'just the right' feeling in words and art form is our mission which we pursue with pride and commitment to excellence. As a family owned business based in Jefferson City, the capital city of Missouri, we pay particular attention to detail in the production of our cards. Our spinner display is handcrafted of solid wood by skilled craftsmen who take pride in their work. The result is a product of unmatched quality for the price.
So sit back, relax, enjoy the beauty of our cards and discover why "Life's Little Care Package®" definitely is "A Greeting Card…and So Much More!"

Vice-President and Director of Marketing